Back To Menu
Tray Passed Hors d'Oeuvres
$13
YG's Alsatian "Pizza"
Applewood Smoked Bacon, Crème Fraiche, Gruyere Cheese & White Onion
Have you tried this item? Pop it!
Help other diners know what to expect by sharing your experience.
1 person has popped this item
Photo Gallery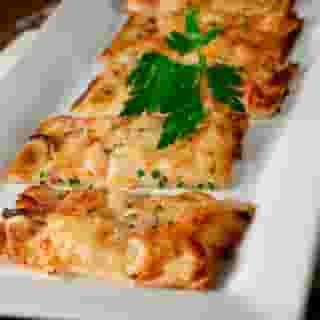 Back To Menu
Tray Passed Hors d'Oeuvres
$13
YG's Alsatian "Pizza"
Applewood Smoked Bacon, Crème Fraiche, Gruyere Cheese & White Onion
  Back To Menu